The Digital Divide: One Week Design Sprint
Equall is a mobile and responsive website digital product that was designed as part of a four-day design sprint. Our group was tasked to design a solution that addressed the digital divide in information and technological accessibility to different groups and stakeholders in Canada.
Software used: Sketch, Invision, Illustrator
Setting Goals & Jouney Maps
As a team, we firstly defined a long-term goal we wanted to the solution to hopefully achieve. Our goal would then become the starting point for which we start delving into details on how we would address the problem and generate ideas for a potential product. Based on our preliminary research, we felt that female entrepreneurs are unrepresented, do not have enough resources, and do not receive as much venture capital funding as male counterparts. Currently, only 7% of partners at top 100 venture firms are women, which may attribute to the low 3% of seed money that is allocated to businesses led by females. Furthermore, women hold just under 12% of the partner roles at both accelerators and corporate venture firms. This unfortunately leads to the unfortunate result whereby VC's do not invest in as many women led companies.
Thus, we agreed on the following goal:
We then brainstormed and established some assumptions and questions to accompany the goal that we had initially set.
Once the questions and assumptions were formed, we moved onto creating a journey map of the scenario our user would be going through as they discover and interact with our digital solution. The journey map included the key players that would be involved in the experience, and all the steps that would contribute to the final goal.
Once we mapped out the interactions our target user would experience with our future product, we needed to zone in on one problem statement at one point of the journey that we felt would most constructively impact the user. We did this by brainstorming "How Might We" questions as a team, and sorting them into categories. As a group, we then voted for the design question that we believe to be the more effective in addressing the long-term goal we proposed on at the beginning of the sprint.
Our final How Might We landed on:
We felt that providing female entrepreneurs with the right guidance and resources early in their entrepreneurial venture would best equip them with the right components to seek funding, and exposure to the business world. With these questions established, we finalized the target user.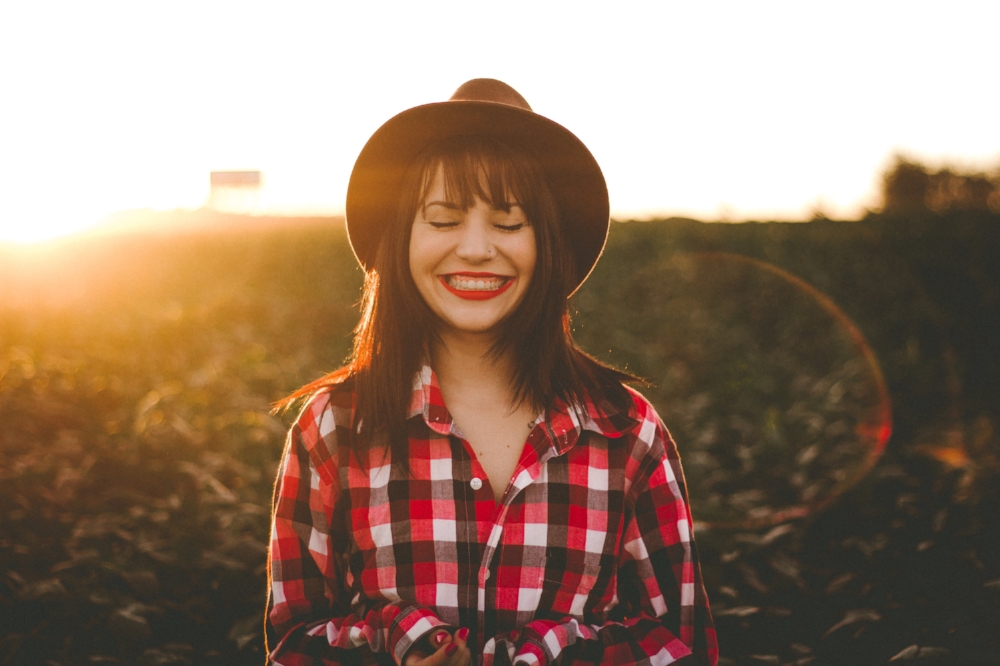 Name: Sara McDonald
Age: 26
Occupation: Entrepreneur
Personality: Creative, Active, ENFP
Background: A tech-savvy self-starter who recently developed an innovative fitness app, her 1st business idea. She is now looking for resources/guidance to get funding support.
Sketching
On Day 2 we switched gears and started ideating our solution, based on the design question and persona that were developed. Along with inspiration research, we sketched out designs and voted on the concept that we thought was addressing the design question most strongly
User Testing - Findings
Website/App Download Experience
- Keyword search: Entrepreneurs, Toronto, funding, opportunity, women, tech, startup, accelerator, lab
- Generally received positive reaction to mission and branding - "Bold and impactful"
- Message can be stronger with a statistic to show gender disparity
- Mixed reactions on services and icons - "What do these all mean? "
- Icons a bit jarring
Mobile App Experience
- Majority of users wondered who's on the other end of the chat box - "Perhaps other members of this app, or my mentor?"
- Positive feedback on progress bar and the in-depth step by step checklist
- Some confusion around recipient of portfolio - "Who am I submitting my portfolio to? Are they credible? Did they sign a NDA?"
- Most would benefit from desktop access, as a number of word documents are involved
- Would benefit from direct access to resources from portfolio page (Ex. How-to guides, examples, videos, etc.)
With our user testing findings, we made revisions to the frames, all the while adding more fidelity and colour. We also began determining the branding and app colours that we wanted to utilize in this app.

Final Designs
Responsive Website Design